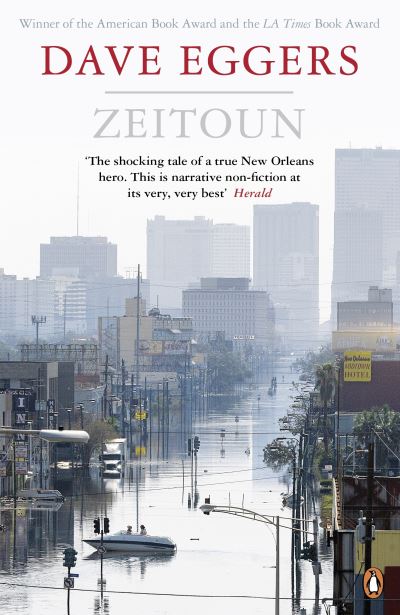 Zeitoun
£8.99
In the wake of Hurricane Katrina, New Orleans residents Kathy & Abdulrahman Zeitoun are cast into unthinkable struggle with forces beyond wind & water. Abdulrahman has stayed on in the city, traversing its deeply flooded streets by canoe, feeding trapped dogs & rescuing survivors. But nothing could prepare him for the nightmare that followed.
WINNER OF THE AMERICAN BOOK AWARD AND THE LA TIMES BOOK AWARD
'Masterly. Brilliantly crafted, powerfully written and deftly reported' Guardian
The urgent and unforgettable true story of post-Katrina New Orleans . . .

In August 2005, as Hurricane Katrina blew in, the city of New Orleans has been abandoned by most citizens. But resident Abdulrahman Zeitoun, though his wife and family had gone, refused to leave. For days he traversed an apocalyptic landscape of flooded streets by canoe. But eventually he came to the attention of those 'guarding' this drowned city. Only then did Zeitoun's nightmare really begin.
Zeitoun is the powerful, ultimately uplifting true story of one man's courage when confronted with an awesome force of nature followed by more troubling human oppression.
'Eggers uses Zeitoun's eyes to report on America's reasonless post-Katrina world, Reminiscent of Gabriel Garcia Márquez's documentaries, this is a true story told with the skills of a master of fiction. Immensely readable' Independent
'The stuff of great narrative non-fiction. Fifty years from now, when people want to know what happened to this once-great city, they will be talking about a family named Zeitoun' The New York Times Book Review
In stock