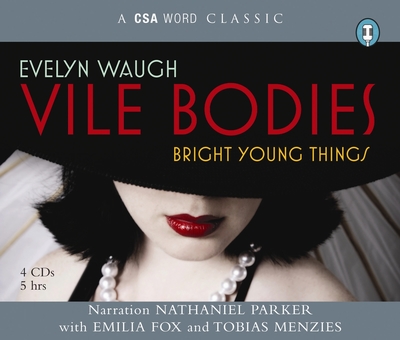 Vile Bodies
£16.63
In this novel, as in 'Decline and Fall', the bright young things of Mayfair exercise their inventive minds and 'vile bodies' in every kind of capricious escapade.
Vile Bodies is both a celebration of the hedonism of the young and a warning to those who believe that their license to indulge is infinite, unquestionable and without consequence. A whole host of wonderful characters are introduced throughout Waugh's thought-provoking and satirical story, which follows protagonist Adam from the perils and pitfalls of being a gossip columnist to the trials and tribulations in attempting to secure his marriage to Nine Blount. Roll on an eccentric (verging on senile) potential father-in-law, parties as 10 Downing Street, high times at Shepheard's hotel, where the wine is always flowing (until your bill is due), and the shocking and brilliant misbehaviour of Agatha Runcible, who eventually finds motor racing a little 'too, too, sick-making!' Not without pathos and serious undertones, Waugh works a winning formula to produce an accomplished and mature 'funny' novel.
This audiobook is narrated by three of Britain's best-loved actors: Nathaniel Parker, Emilia Fox and Tobias Menzies.
In stock