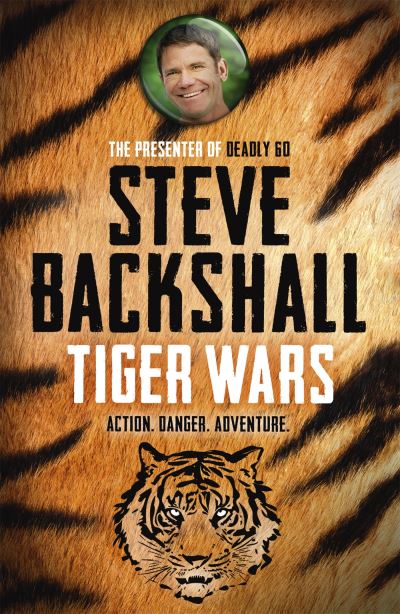 Tiger Wars
£6.99
Saker is a member of the Clan, a clandestine group offering child renegades for hire to the highest bidder. Saker's latest assignment takes him to India to bring down the men who protect tigers. He's being employed by a Chinese overlord who specialises in poaching for tiger farms and tiger organs for high priced medicines.
Action, adventure, predators and peril – the bestselling first novel by BAFTA AWARD-winning DEADLY 60 TV presenter Steve Backshall.
Deadly Adversaries. An Impossible Mission. Tiger Wars.
Saker is on the run from the only life he knows. From India to the Himalayas and China he'll be pursued by hunting dogs, mercenaries, spies, thieves and assassins in his quest to set free the most majestic, lethal and valuable of all the predators – the tiger. With him, on every dangerous step of the adventure, is Sinter, a girl who has her own reasons for running away.
Gripping adventure fiction perfect for fans of Anthony Horowitz and Charlie Higson. This is the first adventure in the Falcon Chronicles, filled with intrigue, adventure, exotic wildlife and dramatic locations. As Saker and Sinter rescue tigers or mountain gorillas, thwart shark finners and rainforest exploiters they come face to face with the world's most fascinating, majestic and lethal creatures.
Steve Backshall is the hugely popular and fearless presenter of the BBC kids' series DEADLY 60 and LIVE AND DEADLY as well as star of BBC's Strictly Come Dancing 2014.
In stock