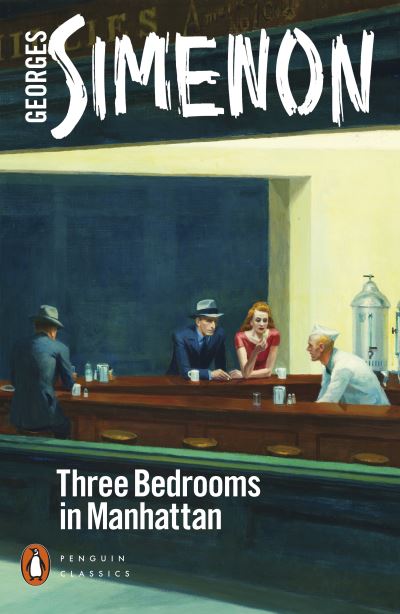 Three Bedrooms in Manhattan
£12.99
A recently divorced actor and a no less lonely woman meet by chance in a New York diner. The city – its bars, its cheap motels and its rented rooms – becomes the cinematic setting of the couple's escalating and mysterious relationship. A move against desperation and drift, their affair nevertheless glows with an urgent and compulsive romance. 'Three Bedrooms in Manhattan' – closely based on the story of his own meeting with his second wife – is Simenon's most passionate and revealing work.
'One of his most erotic and emotionally charged stories' The Times
Two people who didn't know each other and who had come together by a miracle in the great city, and who now clung desperately to each other, as if already they felt a chilly solitude settling in.

A divorced actor and a lonely woman, both adrift in New York, meet by chance in an all-night diner. It is the start of something, though neither is sure what. As they move through neon-lit streets, bars, rented rooms and cheap motels, these two lost souls struggle to understand what it is that has brought them, in spite of themselves, inexorably together.
'Simenon casts his characteristic spell from the opening lines. There is an evanescent, hallucinatory, almost dreamlike quality throughout' Daily Telegraph

'Three Bedrooms in Manhattan is about how we resist love, how we get dragged into it, spat out, dragged back in against our will' Los Angeles Times
Pre-order