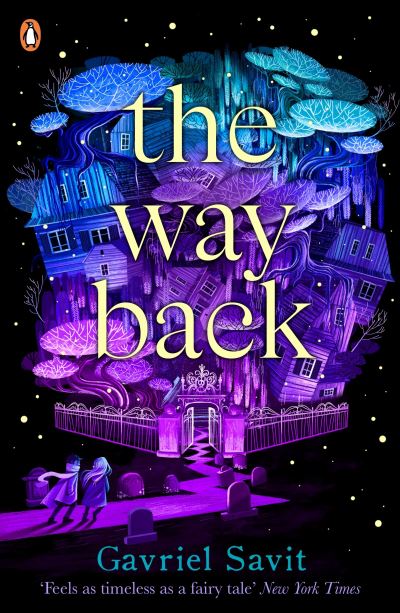 The Way Back
£7.99
If the world of the living were a suit of clothes and the world of the dead the bony flesh beneath, then at each elbow there would be a cemetery gate. Here the dead rub up against the living world. Here the living world wears thin. Yehuda Leib and Bluma have seperate, unexpected meetings with The Dark One: Death. Meetings which push them on journeys far from their homes across the Far Country – the world of the dead.
A US National Book Award Finalist: the new fantasy novel from the author of the acclaimed crossover novel Anna and the Swallow Man. A story for fans of Neil Gaiman, Philip Pullman and The Book Thief.
'As timeless as a fairy tale' – New York Times
'Steeped in the rich traditions of ghost stories and Jewish folklore, this remarkable feat of storytelling is sure to delight' – Kirkus Reviews
For the Jews of Eastern Europe, demons are everywhere. Talk of them is endless. The fear they summon is real.
Bluma and Yehuda Leib, two young people from the little shetl of Tupik, know mostly of demons through stories – these, and the occasional shiver down the back of their necks. Until one night when they unexpectedly encounter the Dark One – Death – an encounter which sends them spinning off on a journey in search of something they have both lost.
Theirs is a journey that will change everyhting. It will take them through the cemetery of Tupik and into the Far Country, the demon land filled with the souls of the dead. It will see them make pacts with demons and declare war on Death itself.
But can they possibly find their way back . . . ?