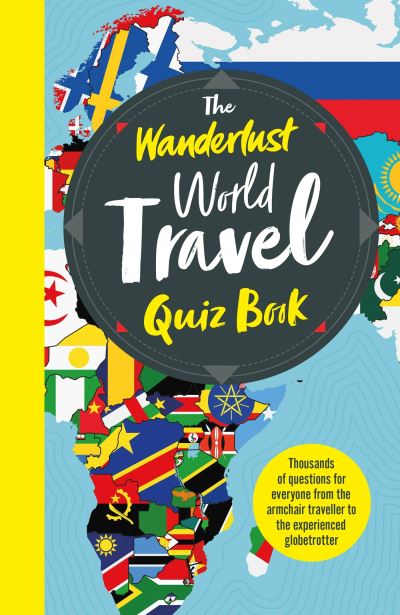 The Wanderlust World Travel Quiz Book
£8.99
This quiz book contains thousands of geographical trivia questions based on fun facts from all around the world. There are quizzes focussed on cities, countries, landmarks and geographical wonders of the world, and even 32 pages of picture quizzes.
World-renowned traveller and author Bill Bryson said of Wanderlust that 'there simply isn't a better magazine for the serious traveller'. And now there isn't a better quiz book for the serious traveller, either.
The Wanderlust World Travel Quiz Book is both informative and entertaining. With quizzes on countries and cities, landmarks and landscapes, you will feel like you are travelling around the globe as you test your credentials as a world explorer. Real experts can slip it into their backpacks or hand luggage to test their travel companions as they experience the locations for themselves. For those at home – dreaming of future travel destinations – there are 32 pages of picture quizzes with stunning high-quality photographs of worldwide destinations for you to add to your bucket list.
In stock