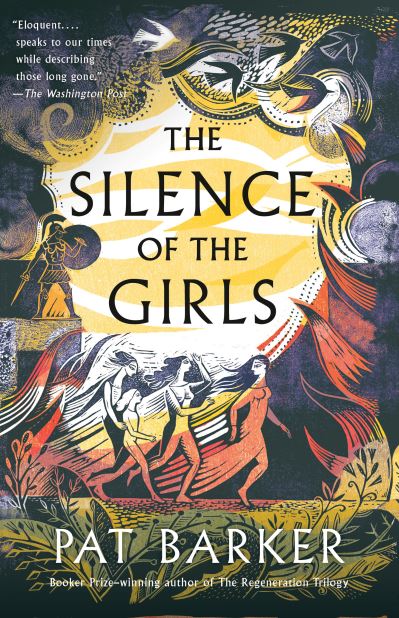 The Silence of the Girls
£9.01
When her city falls to the Greeks, Briseis's old life is shattered. She is transformed from queen to captive, from free woman to slave, awarded to the god-like warrior Achilles as a prize of war. And she's not alone. On the same day, and on many others in the course of a long and bitter war, innumerable women have been wrested from their homes and flung to the fighters. The Trojan War is known as a man's story: a quarrel between men over a woman, stolen from her home and spirited across the sea. But what of the other women in this story, silenced by history? What words did they speak when alone with each other, in the laundry, at the loom, when laying out the dead?
A GUARDIAN BEST BOOK OF THE 21ST CENTURY

'Chilling, powerful, audacious' The Times
'Magnificent. You are in the hands of a writer at the height of her powers' Evening Standard
There was a woman at the heart of the Trojan War whose voice has been silent – until now. Discover the greatest Greek myth of all – retold by the witness that history forgot . . .
Briseis was a queen until her city was destroyed. Now she is a slave to the man who butchered her husband and brothers. Trapped in a world defined by men, can she survive to become the author of her own story?
THE PERFECT GIFT FOR FANS OF MADELINE MILLER'S CIRCE AND THE SONG OF ACHILLES THIS CHRISTMAS!
*Shortlisted for the Women's Prize for Fiction and the Costa Novel Award*
Pat Barker continues her extraordinary retelling of one of our greatest myths in The Women of Troy.