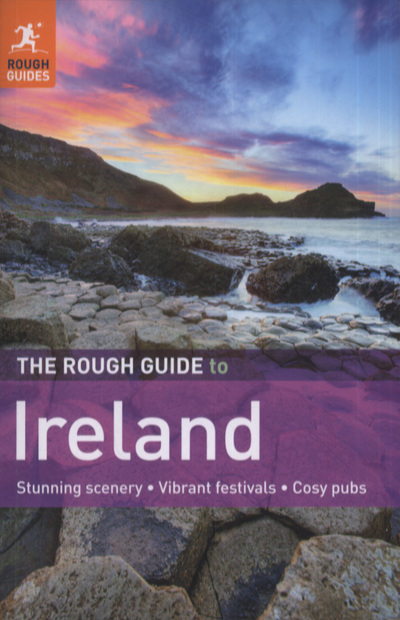 The Rough Guide to Ireland
£15.99
This is a complete guide to Ireland, covering all aspects of the island, north and south. It gives practical guidance on exploring the landscapes of every region and includes reviews of the best places to stay, eat and drink.
The Rough Guide to Ireland is the definitive guide to this fascinating island with its world-renowned pubs, historical sites, spectacular landscapes and pulsating nightlife. It will guide you through Ireland with reliable information and a clearly explained background on everything from traditional sports and music to the country's history and literature. Whether you're looking for great places to eat and drink or charming accommodation and the top places to hear Irish music, you'll find the solution. Accurate maps and comprehensive practical information help you get under the skin of Ireland, whilst stunning photography and a full-colour introduction make The Rough Guide to Ireland your ultimate travelling companion.
Make the most of your time on Earth with The Rough Guide to Ireland.
In stock