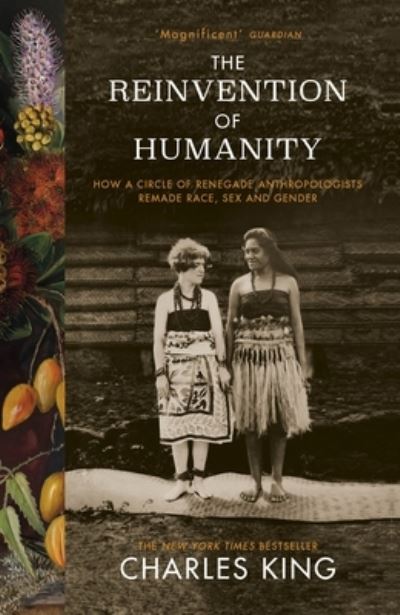 The Reinvention of Humanity
£12.99
This volume tells the story of a small circle of renegade scientist-explorers who changed something profound: what it means to be normal. In the early twentieth century, these pioneering anthropologists, many of them women, made intrepid journeys that overturned our assumptions about race, sexuality, gender, and the nature of human diversity, paving the way for the civil rights movements that followed and sparking a debate that continues to this day. From the Arctic to the South Pacific, from Haiti to Japan, they immersed themselves in distant or isolated communities, where they observed and documented radically different approaches to love and child-rearing, and the relationship between women and men. With this evidence they were able to challenge the era's scientific consensus that intelligence, ability, and character are determined by a person's race or sex.
*THE NEW YORK TIMES BESTSELLER*
*SHORTLISTED FOR THE BRITISH ACADEMY NAYEF AL-RODHAN PRIZE 2020*
The riveting story of the pioneers who redefined conceptions of 'normality' in the early twentieth century.
Under the guiding eye of cultural anthropologist Franz Boas, these scientist-explorers – most of them women – made intrepid journeys into far-flung communities all over the world, where they documented radically different social approaches that overturned Western assumptions about human diversity and
challenged the era's scientific consensus.
Here, the boundary-breaking lives and achievements of Margaret Mead, Ruth Benedict, Ella Deloria and Zora Neale Hurston are brought fully into light for the first time, showing how their trailblazing discoveries helped shape the moral universe we inhabit today.
*WINNER OF THE FRANCIS PARKMAN PRIZE 2020*
*FINALIST FOR THE NATIONAL BOOK CRITICS CIRCLE AWARDS 2019*
In stock