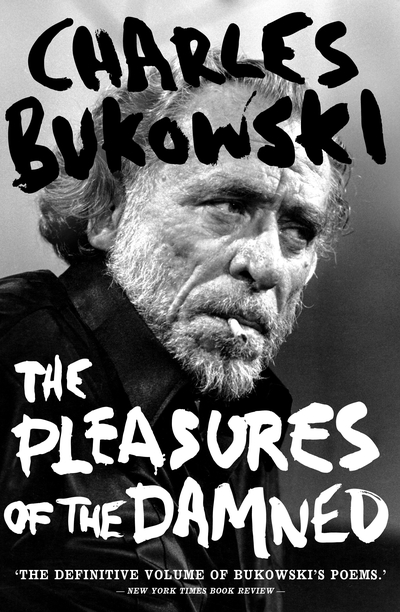 The Pleasures of the Damned
£16.99
A hard-drinking wild man of literature and a stubborn outsider to the poetry world, Bukowski struck a chord with his raw, tough poetry about booze, work and women. 'Pleasures of the Damned' is a selection of the best works from his later years, and includes the last of his new, previously unpublished poems.
THE BEST OF THE BEST OF BUKOWSKI
The Pleasures of the Damned is a selection of the best poetry from America's most iconic and imitated poet, Charles Bukowski. Celebrating the full range of his extraordinary sensibility and uncompromising linguistic brilliance, these poems cover a lifetime of experience, from his renegade early work to never-before-collected poems penned during the final days before his death.
Selected by John Martin, Bukowski's long-time editor and the publisher of the legendary Black Sparrow Press, this stands as what Martin calls 'the best of the best of Bukowski'.
The Pleasures of the Damned is an astonishing poetic treasure trove, essential reading for both long-time fans and those just discovering this unique and important American voice.
In stock