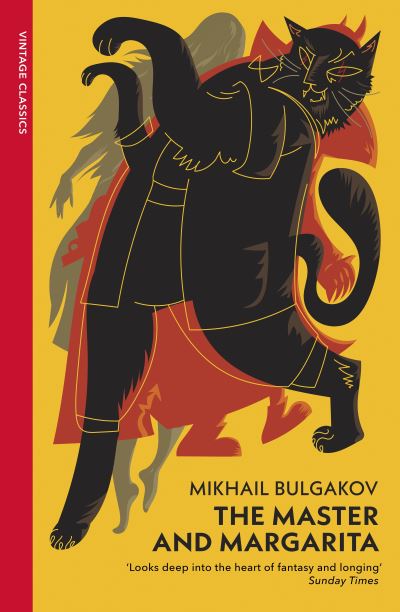 The Master and Margarita
£7.99
Russia's literary world is shaken to its foundations when a mysterious gentleman – a professor of black magic – arrives in Moscow, accompanied by a bizarre retinue of servants. It soon becomes clear that he is the Devil himself, come to wreak havoc among the cultural elite of a disbelieving capital.
Bulgakov paints an excellent picture of Stalin's regime in this allegorical masterpiece.
WITH AN INTRODUCTION BY WILL SELF
The devil makes a personal appearance in Moscow accompanied by various demons, including a naked girl and a huge black cat. When he leaves, the asylums are full and the forces of law and order are in disarray. Only the Master, a man devoted to truth, and Margarita, the woman he loves, can resist the devil's onslaught.
In stock