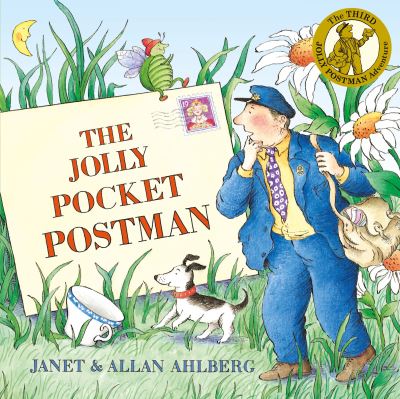 The Jolly Pocket Postman
£12.99
The Jolly Postman has a new and most surprising adventure in the Ahlbergs' third story about him – and meets many familiar characters en route. Children and adults alike will delight in following him on his journey, with the aid of a magnifying glass.
Once more the Jolly Postman rides – and flies – and shrinks!
The Jolly Postman is setting off on his third adventure. . . but nothing goes quite to plan when he suffers a bump to the head, and shrinks to the size of a postage stamp!
And from then it just gets curiouser and curiouser. . .
Featuring a whole host of familiar characters and of course, beautiful pull-out letters and a magnifying glass, The Jolly Pocket Postman is the third story in the bestselling and award-winning series by Janet and Alan Ahlberg.
In stock