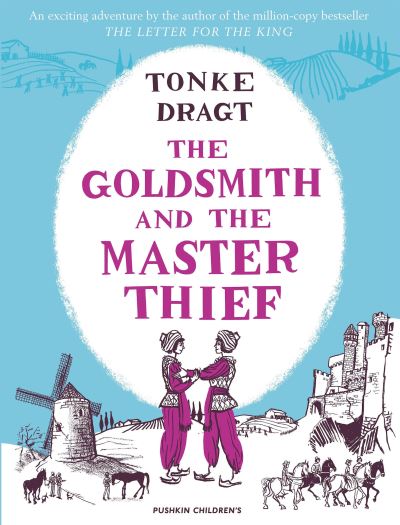 The Goldsmith and the Master Thief
£12.99
Twins Jiacomo and Laurenzo look exactly the same – but they are as different as night and day. Hard-working Laurenzo wants to make beautiful things and becomes a goldsmith; Jiacomo loves travel and adventure and uses his wiles to become an excellent thief. The goldsmith and the master thief can easily be mistaken for one another, and this gets them both into and out of all kinds of trouble. From a case of mistaken identity involving the Knight of the Red Rose to the pursuit of the precious silver cups of Talamura, the brothers find themselves caught up in wild adventures that require all of their combined wisdom and cunning.
The first English translation of a classic adventure involving two very different twins by the celebrated author of The Letter for the King
Laurenzo and Jiacomo are identical twins, as alike as two drops of water. No one can tell them apart (which comes in very handy for playing tricks on their teachers). And no one can split them up.
But when tragedy strikes their carefree young lives, they must make their own way in the world. As each brother chooses his own path – hardworking Laurenzo to make beautiful objects from gold and silver, and fearless Jiacomo to travel, explore and become an unlikely thief – it is the start of a series of incredible escapades that will test them to their limits.
Along the way they will face terrible danger, solve cunning riddles, become prisoners in a castle, sail across the ocean, fall in and out of love, stay at an enchanted inn, help save a priceless pearl, even become kings by mistake. They must use all their talents, wiles and wisdom to survive.
Are you ready to join them?
Pre-order