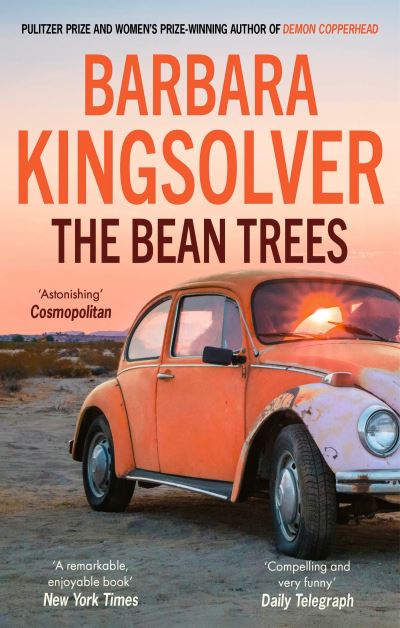 The Bean Trees
£8.99
The Bean Trees is a classic novel of a young woman's voyage of discovery across the Midwest. Barbara Kingsolver is also the author of Animal Dreams, Pigs in Heaven, The Poisonwood Bible, and Homeland, a short story collection.
The Bean Trees is bestselling author Barbara Kingsolver's first novel, now widely regarded as a modern classic. It is the charming, engrossing tale of rural Kentucky native Taylor Greer, who only wants to get away from her roots and avoid getting pregnant. She succeeds, but inherits a 3-year-old native-American little girl named Turtle along the way, and together, from Oklahoma to Tucson, Arizona, half-Cherokee Taylor and her charge search for a new life in the West.
Written with humour and pathos, this highly praised novel focuses on love and friendship, abandonment and belonging as Taylor, out of money and seemingly out of options, settles in dusty Tucson and begins working at Jesus Is Lord Used Tires while trying to make a life for herself and Turtle.
The author of such bestsellers as The Lacuna, The Poinsonwood Bible, and Flight Behavior, Barbara Kingsolver has been hailed for her striking imagery and clear dialogue, and this is the novel that began her remarkable literary career.
In stock