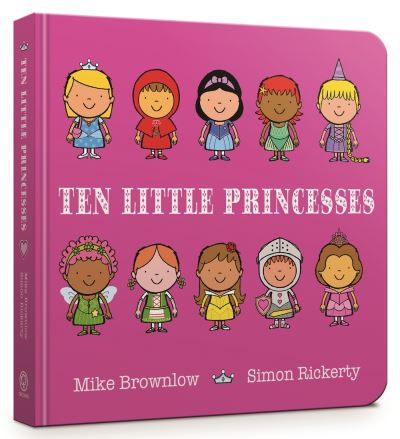 Ten Little Princesses
£12.99
Ten little princesses going to the ball, trotting on their ponies, past the castle wall. Are they looking forward to their very special day? Ten little princesses all shout, 'Yay!' Ten little princesses set off on a journey to a magical fairy tale ball. But on the way to the ball there's a dark and spooky forest, and a wicked witch, and a big bad wolf, and a sneaky troll, and a hungry giant! Will any of the little princesses get to the ball on time?
Count along with the Ten Little Princesses in this action-packed, counting rhyme adventure! In a sturdy board book, perfect for little hands to hold.
The Ten Little Princesses are going on an adventure … But what will the Ten Little Princesses do when they meet a wicked witch? And a hairy beast? And a BIG BAD WOLF?
Part traditional counting rhyme, part fun-filled story, Ten Little Princesses is perfect for sharing together.
Read the bouncy rhyming story.
Count from ten to one and back again, as the Little Princesses disappear then reappear.
Spot and count the details on each page.
And join in with all the great sound-words!
The Ten Little series has sold over a million copies worldwide, and Ten Little Bookworms was a 2019 World Book Day pick.
In stock