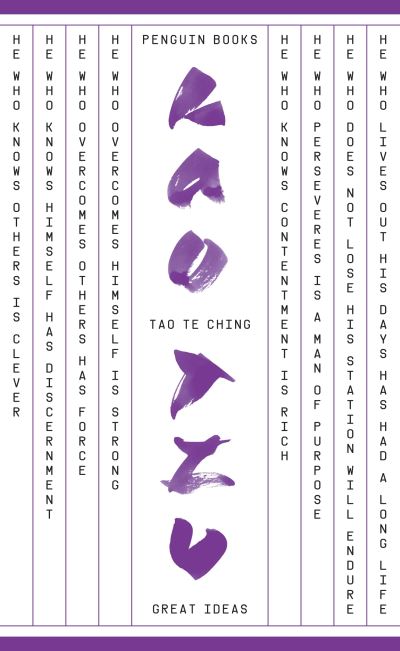 Tao Te Ching
£4.99
Taoism is based upon a concept of the Tao, or Way, as the universal power through which all life flows. 'Tao Te Ching' offers a practical model by which both the individual and society can embody this belief, encouraging modesty and self-restraint as the true path to a harmonious existence.
Fundamental to Chinese philosophy and religion, the Tao Te Ching is a simple guidebook for virtue, encouraging peace, understanding and humility. Ranging from political advice to common wisdom, it has also served as an inspiration to artists across the ages and throughout the world.
Throughout history, some books have changed the world. They have transformed the way we see ourselves – and each other. They have inspired debate, dissent, war and revolution. They have enlightened, outraged, provoked and comforted. They have enriched lives – and destroyed them. Now Penguin brings you the works of the great thinkers, pioneers, radicals and visionaries whose ideas shook civilization and helped make us who we are.
In stock