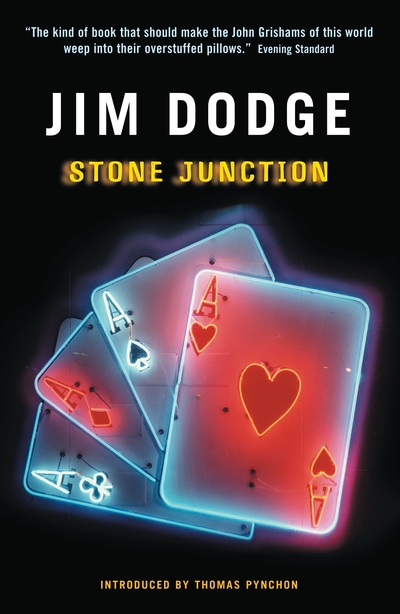 Stone Junction
£9.99
Annalee Pearce is a pregnant 16-year-old who has been placed in a corrective centre run by nuns for refusing to co-operate with the authorities. She soon rebels, and when her son is born, Annalee wraps him in a blanket and escapes into the rain.
Starting with his mother's 'roundhouse' right to a nun's jaw, Stone Junction is a modern odyssey of one man's quest for knowledge and understanding in a world where revenge, betrayal, revolution, mind-bending chemicals, magic and murder are the norm.
With jaw-dropping scope, a stiletto-sharp wit and an array of utterly bizarre characters, Jim Dodge has woven a mesmerising and age-defining tale. Like a river constantly changing direction, Stone Junction is both stomach-clutching hilarious and heart-rendingly sad – but always utterly compelling.
Prepare to step into a world where nothing is ever as it seems.
In stock