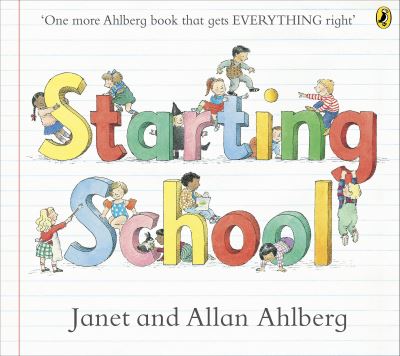 Starting School
£12.99
A classic picture book which offers advice and enjoyment for the whole family before school starts. From first day nerves to finding your peg, this reassuring read is full of humour and fun for children and parents alike.
The classic starting school book by Janet and Allan Ahlberg: children's book superstars and creators of Funnybones and The Jolly Postman.
Are you starting school soon? How exciting!
If you can't wait to start school, or are feeling a little nervous, this is the perfect book for you.
Full of humour and fun, this reassuring read will help children and parents get ready for the first day of school, and find out what to expect from the rest of their first term.
In stock