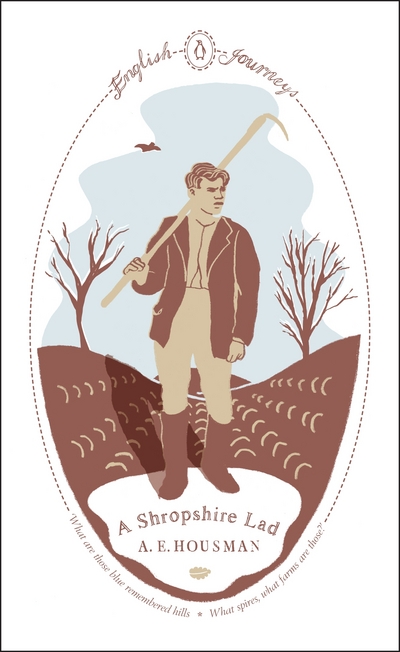 Shropshire Lad
£4.99
A series of verses set in the half-imaginary Shropshire, A Shropshire Lad is Housman's most famous collection of poetry. Initially self-published, with little profit, it became hugely popular during World War I.
This magical and poignant evocation of coming of age in the countryside describes lovers in secluded lanes, cricket and church bells, cherry trees hung with snow and woods full of bluebells. Yet in A Shropshire Lad the fields and hills are also places of loss and sorrow, where men die young or are sent far away to fight in foreign wars. Aching with longing for a vanished world, these exquisite verses are a meditation on the fleeting nature of love, youth and happiness.
Generations of inhabitants have helped shape the English countryside – but it has profoundly shaped us too.It has provoked a huge variety of responses from artists, writers, musicians and people who live and work on the land – as well as those who are travelling through it.English Journeys celebrates this long tradition with a series of twenty books on all aspects of the countryside, from stargazey pie and country churches, to man's relationship with nature and songs celebrating the patterns of the countryside (as well as ghosts and love-struck soldiers).
In stock