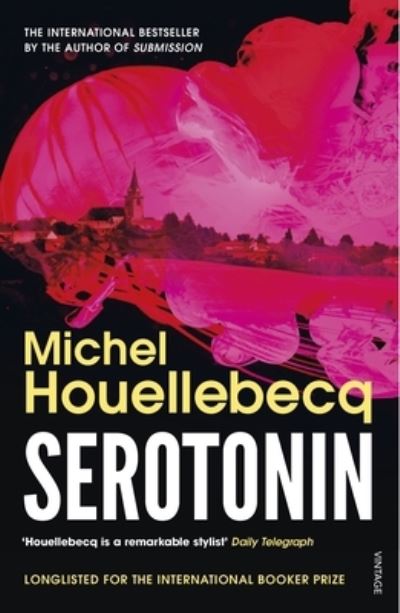 Serotonin
£14.00
Dissatisfied and discontent, Florent-Claude Labrouste begrudgingly works as an engineer for the Ministry of Agriculture, and is in a self-imposed dysfunctional relationship with a younger woman. When he discovers her ongoing infidelity, he decides to abandon his life in Paris and return to the Normandy countryside of his youth. There he contemplates lost loves and past happiness as he struggles to embed himself in a world that no longer holds any joy for him. His only relief comes in the form of a pill – white, oval, small. Captorix is a new brand of anti-depressant, recently released for public consumption, which works by altering the brain's release of serotonin. With social unrest intensifying around him, and his own depression deepening, Florent-Claude turns to this new medication in the hope that he will find something to live for.
LONGLISTED FOR THE INTERNATIONAL BOOKER PRIZE 2020
A powerful criticism of modern life by one of the most provocative and prophetic writers of our age
Florent-Claude Labrouste is dying of sadness. Despised by his girlfriend and on the brink of career failure, his last hope for relief comes in the form of a newly available antidepressant that alters the brain's release of serotonin.
When he returns to the Normandy countryside in search of serenity, he instead finds a rural community left behind by globalisation and red-tape agricultural policies, with local farmers longing for an impossible return towhat they remember as a golden age.
'Despite its provocations, this is a novel of romantic and sorrowful ideas: Houellebecq as troubadour, singing lost loves' Rachel Kushner
Michel Houellebecq has good claim to be the most interesting novelist of our times. . . Exhilarating in its nihilism, often very funny and always enjoyable' Evening Standard
Pre-order