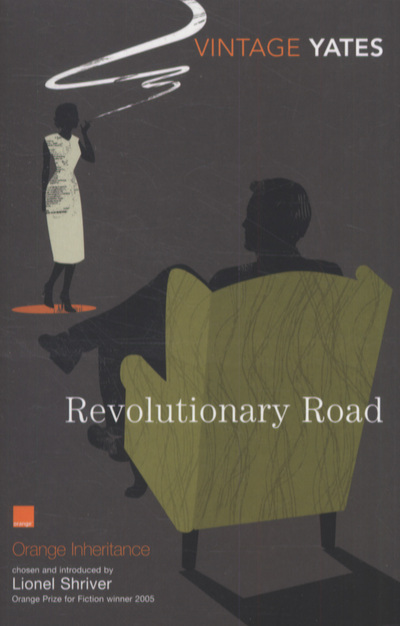 Revolutionary Road
£8.99
Frank and April Wheeler, a bright, beautiful and talented couple, are desperate to maintain their dreams of greatness and distinction against the inexorable pressure of their suburban life.
THIS ORANGE INHERITANCE EDITION OF Revolutionary Road IS PUBLISHED IN ASSOCIATION WITH THE ORANGE PRIZE FOR FICTION
Books shape our lives and transform the way we see ourselves and each other. The best books are timeless and continue to be relevant generation after generation. Vintage Classics asked the winners of The Orange Prize for Fiction which books they would pass onto the next generation and why. Lionel Shriver chose Revolutionary Road.
This is the story of Frank and April Wheeler, a bright, beautiful, and talented couple whose empty suburban life is held together by the dream that greatness is only just round the corner. With heartbreaking compassion and clarity, Richard Yates shows how Frank and April mortgage their hopes and ideals, betraying in the end not only each other, but their own best selves.
'I can't think of a better novel to hand on to readers growing up today than Revolutionary Road' Lionel Shriver
In stock