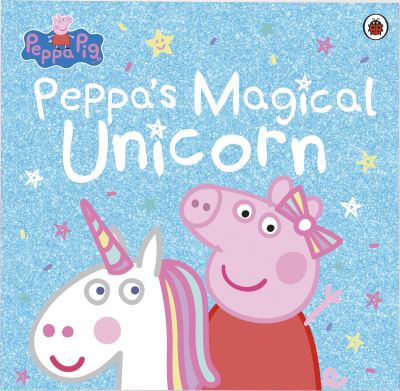 Peppa Pig: Peppa's Magical Unicorn
£6.99
Join Peppa and her best friend Suzy Sheep for a sleepover. Daddy Pig hears them talking about how much they would love a real magical unicorn to play with, and secretly gets to work! When they wake up in the morning, Horsey Twinkle Toes has undergone an incredible, and very sparkly, transformation!
*WINNER- Sainsbury's Children's Book Awards- Favourite Characters!*

Do you love unicorns? So do Peppa Pig and Suzy Sheep!
When Suzy comes over to Peppa's to play, they have a lot of fun with Peppa's new toy horse, Horsey Twinkle Toes.
But what they really want to play with is a wonderful, magical, colourful UNICORN!
Can Daddy Pig make their dreams come true?
Peppa's Magical Unicorn is a lovely picture book, that all unicorn fans will adore. And with a very sparkly front cover, it's the perfect gift for every little reader.
In stock