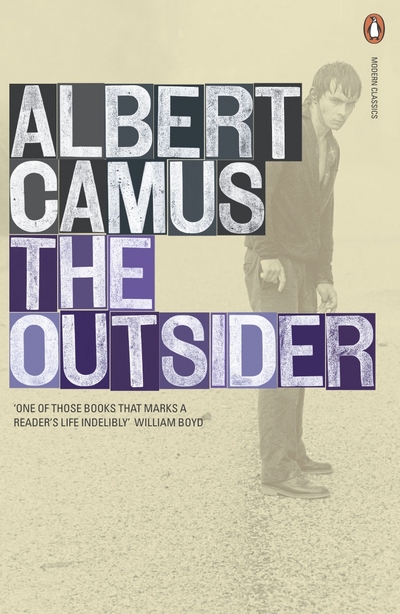 Outsider
£20.99
Set in Camus' native Algeria, this story centres around Meursault. The young French-Algerian leads an apparently unremarkable bachelor life until his involvment in a violent incident calls into question the fundamental values of society.
A peerless work of philosophical fiction that is as shocking today as when it was first published, the Penguin Modern Classics edition of Albert Camus' The Outsider is translated by Joseph Laredo.
Meursault will not pretend. After the death of his mother, everyone is shocked when he shows no sadness. And when he commits a random act of violence in Algiers, society is baffled. Why would this seemingly law-abiding bachelor do such a thing? And why does he show no remorse even when it could save his life? His refusal to satisfy the feelings of others only increases his guilt in the eyes of the law. Soon Meursault discovers that he is being tried not simply for his crime, but for his lack of emotion – a reaction that condemns him for being an outsider. For Meursault, this is an insult to his reason and a betrayal of his hopes; for Camus it encapsulates the absurdity of life.
In The Outsider (L'Étranger), his classic existentialist novel, Camus explores the predicament of the individual who refuses to pretend and is prepared to face the indifference of the universe, courageously and alone.
Albert Camus (1913-1960) is the author of a number of best-selling and highly influential works, all of which are published by Penguin. They include The Fall, The Outsider and The First Man. Awarded the Nobel Prize for Literature in 1957, Camus is remembered as one of the few writers to have shaped the intellectual climate of post-war France, but beyond that, his fame has been international.
If you enjoyed The Outsider, you might like Jean-Paul Sartre's Nausea, also available in Penguin Modern Classics.
'A compelling, dreamlike fable'
Guardian
'The story of a beach murder, one of the century's classic novels. Blood and sand'
J. G. Ballard, Daily Telegraph
In stock