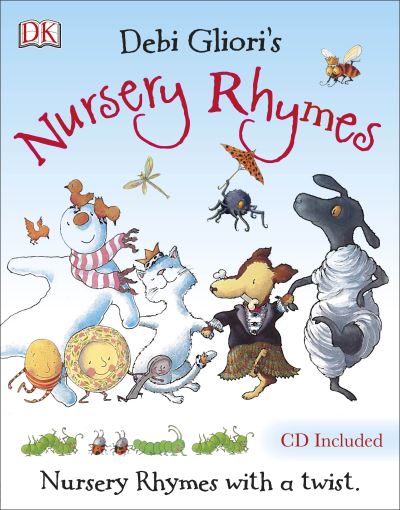 Nursery Rhymes
£7.99
Illustrated with a sprinkle of magic so you can enjoy all your favourite rhymes, this book includes favourites such as 'Little Miss Muffet', and 'Hickory Dickory Dock' to 'Ring Around the Rosy' and 'Old Mother Hubbard'.
A treasury of nursery rhymes for children featuring 50 classic and favourite rhymes, to be read again and again.
Read and sing along with your little one as you introduce them to well-known nursery rhymes including Humpty Dumpty, Incy Wincy Spider, Little Bo-Peep, and many more. Colourful illustrations by much-loved children's author and illustrator Debi Gliori bring the classic rhymes to life and brighten every page.
Perfect for bedtime reading, this collection includes a CD for you and your little one to listen and sing along to.
In stock