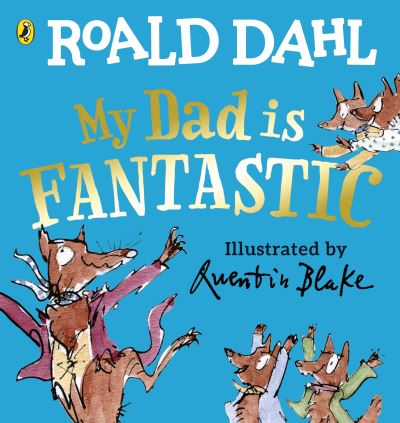 My Dad Is Fantastic
£6.99
A celebration of the most fantastic dads, who smile with their eyes, tell wondercrump stories and occasionally whizzpop!
The perfect gift for your FANTASTIC dad this Father's Day!

My Dad is FANTASTIC
He's clever, kind and wise.
You'll know he's really smiling
By the twinkle in his eyes!
A read-aloud rhyming board book that celebrates dads everywhere – from their most FANTASTIC moments to their most magnificent WHIZZPOPS!
More marvellous books for titchy toddlers:
Roald Dahl's Colours
Roald Dahl's ABC
Roald Dahl's Opposites
Roald Dahl's 123
In stock