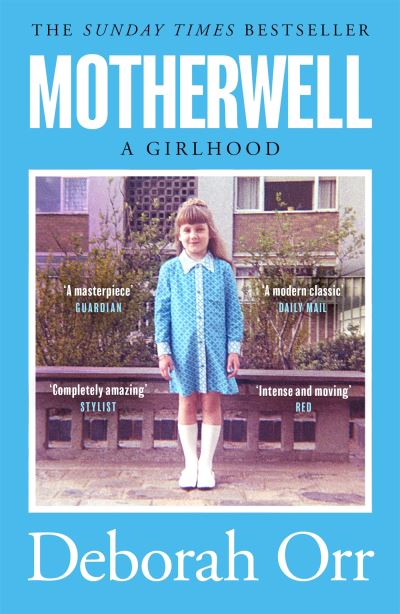 Motherwell
£12.99
Just shy of 18, Deborah Orr left Motherwell – the town she both loved and hated – to go to university. It was a decision her mother railed against from the moment the idea was raised. Win had very little agency in the world, every choice was determined by the men in her life. And strangely, she wanted the same for her daughter. Attending university wasn't for the likes of the Orr family. Worse still, it would mean leaving Win behind – and Win wanted Deborah with her at all times, rather like she wanted her arm with her at all times. But while she managed to escape, Deborah's severing from her family was only superficial. She continued to travel back to Motherwell, fantasising about the day that Win might come to accept her as good enough. Though, of course, it was never meant to be.
THE SUNDAY TIMES BESTSELLER
A BBC RADIO 4 BOOK OF THE WEEK
SHORTLISTED FOR THE GORDON BURN PRIZE

'A fitting legacy left by a blazing talent' Observer
'A masterpiece' Andrew O'Hagan, Guardian
'Completely amazing' Lucy Mangan, Stylist
'A modern classic' Daily Mail
'Raw, compelling, wise and tender' Dolly Alderton
'Outstanding' Jenny Colgan, Spectator
'Razor-sharp, fearless and wonderful' Adam Kay
'Personal, political, and blazing with truth' Melissa Harrison
'Crammed with wit and intelligence' Financial Times
'Deeply tender and very funny' Kathy Burke
'Full of glinting pain, brilliant one liners and utter clarity' Suzanne Moore
'[Orr's] masterpiece' Evening Standard
'Intense and moving' Red
'Remarkable' Val McDermid, i
MOTHERWELL is a sharp, candid and often humorous memoir about the long shadow that can be cast when the core relationship in your life compromises every effort you make to become an individual. It is about what we inherit – the good and the very bad – and how a deeper understanding of the place and people you have come from can bring you towards redemption.
In stock