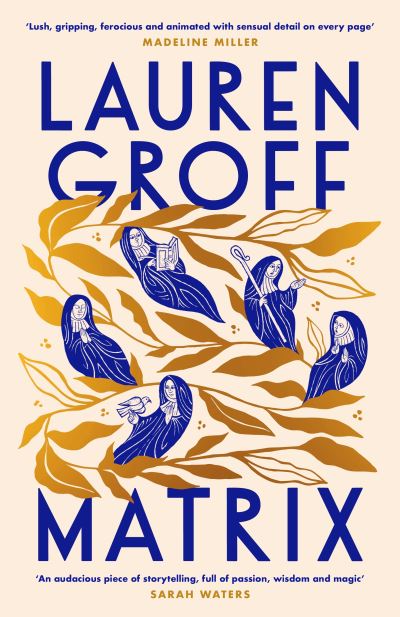 Matrix
£12.99
Born from a long line of female warriors and crusaders, yet too coarse, too wild, too rough-hewn for courtly life, Marie de France is cast from the royal court. Woefully, she is sent to the muddy fields of Angleterre to take up her new duty as the prioress of an impoverished abbey. The abbey is a dreadful place: its inhabitants are on the brink of starvation, beset by disease, stoic and stern, yet plagued with an unholy tendency to gossip. Marie cannot help but pine for the decadence and comfort of France; her secret lover Cecily, her queen Eleanor, and the very court that had spited her. Yet Marie soon realises that, though she may be tied to a life of duty, she wields more power than she could have imagined. With the fearlessness that has always set her apart, she inspires her new sisterhood to awaken their spirits and finally claim what is theirs.
NEW YORK TIMES BESTSELLER
SHORTLISTED FOR THE NATIONAL BOOK AWARD 2021
'Lush, gripping and ferocious, MATRIX is animated with sensual detail on every page' MADELINE MILLER
'An audacious piece of storytelling, full of passion, wisdom and magic' SARAH WATERS
'MATRIX is a gorgeous, sensual, addictive read' SARA COLLINS
__________________________________
Seventeen-year-old Marie, too wild for courtly life, is thrown to the dogs one winter morning, expelled from the royal court to become the prioress of an abbey. Marie is strange – tall, a giantess, her elbows and knees stick out, ungainly.
At first taken aback by life at the abbey, Marie finds purpose and passion among her mercurial sisters. Yet she deeply misses her secret lover Cecily and queen Eleanor.
Born last in a long line of women warriors and crusaders, women who flew across the countryside with their sword fighting and dagger work, Marie decides to chart a bold new course for the women she now leads and protects. She will bring herself, and her sisters, out of the darkness, into riches and power.
MATRIX is a bold vision of female love, devotion and desire from one of the most adventurous writers at work today.
__________________________________
'A thrillingly vivid, adventurous story about women and power that will blow readers' minds. Left me gasping.' EMMA DONOGHUE
'Both epic and intimate, this sweeping novel explores questions of female ambition, creativity and passion with electrifying prose and sparkling wit. A propulsive, captivating read' BRIT BENNETT
'Visionary leader, queer lover, 12th-century writer … the life of Marie de France is triumphantly reimagined in an assertively modern novel about female ambition and creativity… a highly distinctive novel of great vigour and boldness. From mystical visions that may or may not be divine, to the earthy business of abbey pigs, diseases and account books, Groff does it all with purpose and panache' Guardian
'Groff's writing is muscular and precise, her themes wildly resonant' Sunday Times
'A remarkable novel: unusual, profound, transcendental' Evening Standard
Pre-order