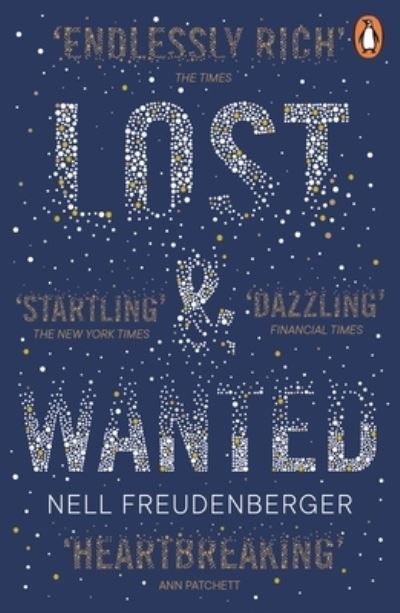 Lost and Wanted
£13.99
Helen Clapp is a physics professor. She doesn't believe in pseudo-science, or time travel and especially not in ghosts. So when she gets a missed call from Charlie, her closest friend from university with whom she hasn't spoken in over a year, Helen thinks there must be some mistake. Because Charlie died two days ago. Then when her young son, Jack, claims to have seen Charlie in their house just the other day, Helen begins to have doubts. Through the grief of the husband and daughter she left behind, Helen is drawn into the orbit of Charlie's world, slotting in the missing pieces of her friend's past. And, as she delves into the web of their shared history, Helen finds herself entangled in the forgotten threads of her own life.
'A novel of female friendship . . . startling and moving' New York Times
_______________________________________________
'In the first few months after Charlie died, I began hearing from her much more frequently . . .'
When Helen Clapp gets a missed call from best friend Charlie, she knows it's a mistake. Because Charlie's dead. Ghosts break so many fundamental laws of the universe that Helen, a physicist, shouldn't believe in them. Should she?
As this question draws Helen to Charlie's grieving husband and daughter, she finds herself entangled in the forgotten threads of lost friendship and her own paths not taken . . .
______________________________________________________
'There aren't many novels that bring to mind both Middlemarch and Bridget Jones's Diary – but Lost and Wanted is one of them' The Times

'Dazzling. Freudenberger explores the nature of ambition, success and grief . . . brilliant' Financial Times
'Beautiful. I was moved by intimacies near and far, real and imagined, lost and found in all the echoing corners of the expanding universe' New York Times
In stock