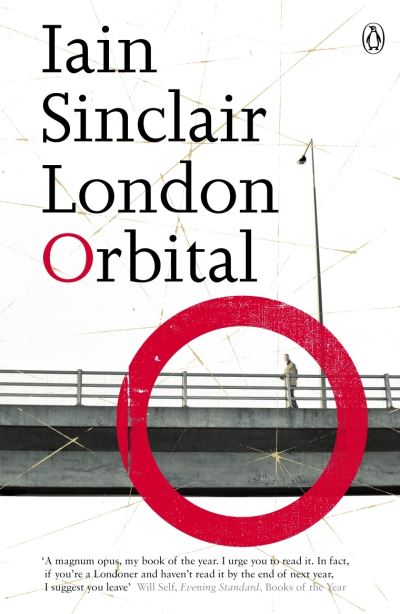 London Orbital
£12.99
Iain Sinclair sets out to map the vast stretch of urban settlement outside London bounded by the M25. His journeys uncover a history of forgotten villages, suburban utopias and hellish asylums, now transformed into upmarket housing, all the while walking a disappearing landscape.
London Orbital is Iain Sinclair's exceptional voyage of discovery into the unloved outskirts of the city
'My book of the year. Sentence for sentence, there is no more interesting writer at work in English' John Lanchester, Daily Telegraph

Encircling London like a noose, the M25 is a road to nowhere, but when Iain Sinclair sets out to walk this asphalt loop – keeping within the 'acoustic footprints' – he is determined to find out where the journey will lead him. Stumbling upon converted asylums, industrial and retail parks, ring-fenced government institutions and lost villages, Sinclair discovers a Britain of the fringes, a landscape consumed by developers. London Orbital charts this extraordinary trek and round trip of the soul, revealing the country as you've never seen it before.
'A magnum opus, my book of the year. I urge you to read it. In fact, if you're a Londoner and haven't read it by the end of next year, I suggest you leave' Will Self, Evening Standard
'A journey into the heart of darkness and a fascinating snapshot of who we are, lit by Sinclair's vivid prose. I'm sure it will be read fifty years from now' J. G. Ballard, Observer
In stock