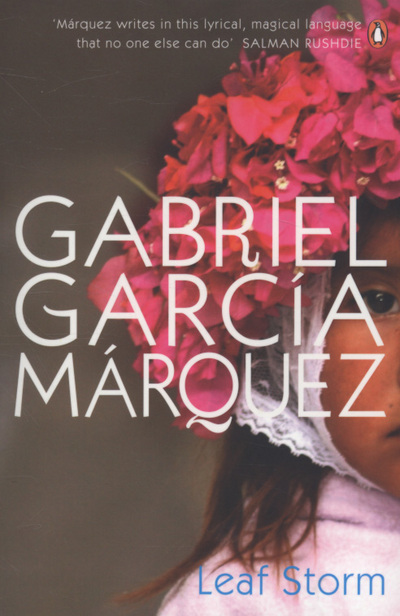 Leaf Storm
£20.99
The arrival of the banana company utterly transforms the small town of Macondo, and when the company leaves town as fast as it arrived, all the inhabitants are left with is a void of decay. In this devastated and soulless wasteland there is one last honourable man, the Colonel, who is determined to fulfil a longstanding promise.
Nobel Laureate Gabriel García Márquez,, author of the One Hundred Years of Solitude and Love in the Time of Cholera, portrays a food company violating a small Colombia town in his vivid and powerful novel Leaf Storm.
'Suddenly, as if a whirlwind had set down roots in the centre of the town, the banana company arrived, pursed by the leaf storm'
Drenched by rain, the town has been decaying ever since the banana company left. Its people are sullen and bitter, so when the doctor – a foreigner who ended up the most hated man in town – dies, there is no one to mourn him. But also living in the town is the Colonel, who is bound to honour a promise made many years ago. The Colonel and his family must bury the doctor, despite the inclination of their fellow inhabitants that his corpse be forgotten and left to rot.
'The most important writer of fiction in any language' Bill Clinton
'Márquez is a retailer of wonders' Sunday Times
'An exquisite writer, wise, compassionate and extremely funny' Sunday Telegraph
As one of the pioneers of magic realism and perhaps the most prominent voice of Latin American literature, Gabriel García Márquez has received international recognition for his novels, works of non-fiction and collections of short stories. Those published in translation by Penguin include Autumn of the Patriarch, Bon Voyage Mr. President, Chronicle of a Death Foretold, Collected Stories, The General in his Labyrinth, In Evil Hour, Innocent Eréndira and Other Stories, Living to Tell the Tale, Memories of My Melancholy Whores, News of a Kidnapping, No-one Writes to the Colonel, Of Love and Other Demons, The Story of a Shipwrecked Sailor and Strange Pilgrims.
In stock