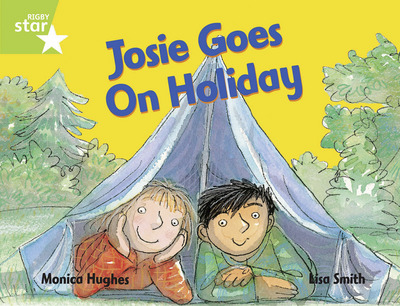 Josie Goes on Holiday
£22.25
Josie and her friend Ravi go on a camping holiday with their dads. Each day they do something different, but Josie and Ravi find the activities with their dads are very tiring. Then they try horse-riding and their situations are reversed.
Illustrated by Lisa Smith
Genre: A modern realistic story with a camping holiday setting.
Learning Objectives:
Word Recognition
Strand 5: Recognise automatically an increasing number of familiar high frequency words.
Language Comprehension
Strand 7: Identify the main events and characters in stories.
In stock