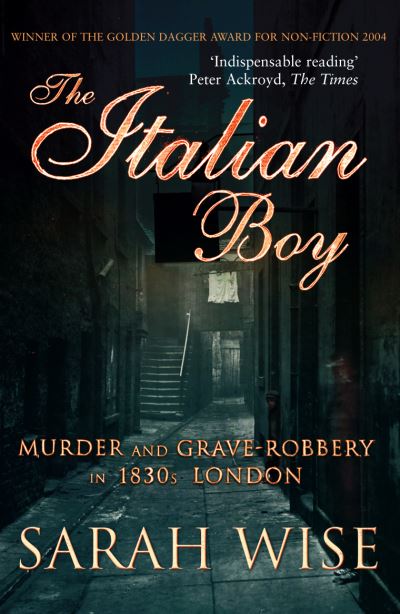 Italian Boy
£20.99
Legislation which marked the end of body-snatching in 1830s Britain was the result of investigations in 'The Italian Boy' case in which 'examples' for dissection were supplied to anatomy schools. This title examines this episode in history and the lives of lower-class Londoners of the period.
Towards the end of 1831, the authorities unearthed a series of crimes at Number 3, Nova Scotia Gardens in East London that appeared to echo the notorious Burke and Hare killings in Edinburgh three years earlier. After a long investigation, three bodysnatchers were put on trial for supplying the anatomy schools of London with suspiciously fresh bodies for dissection.They later became known as The London Burkers, and their story was dubbed 'The Italian Boy' case. The furore which led directly to the passing of controversial legislation which marked the beginning of the end of body snatching in Britain.
In The Italian Boy, Sarah Wise not only investigates the case of the London Burkers but also, by making use of an incredibly rich archival store, the lives of ordinary lower-class Londoners. Here is a window on the lives of the poor – a window that is opaque in places, shattered in others but which provides an unprecedented view of low-life London in the 1830s.
In stock