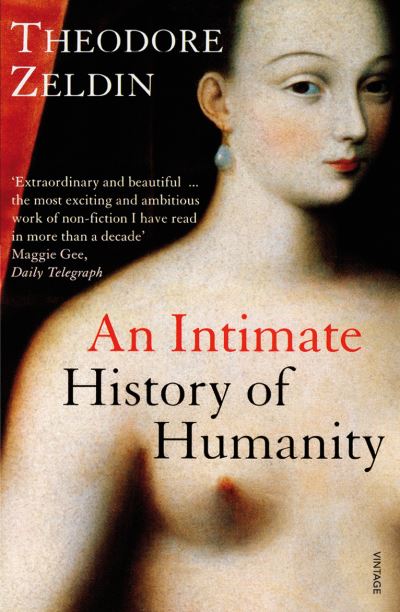 Intimate History Of Humanity
£12.99
In this book Theodore Zeldin investigates the feelings of human beings across time. From Vikings and Aztecs to comtemporary hypochondriacs, he looks at all the dilemmas of ordinary life.
'The book that changed my life… a constant companion' Bill Bailey
'Extraordinary and beautiful…the most exciting and ambitious work of non-fiction I have read in more than a decade' The Daily Telegraph
This extraordinarily wide-ranging study looks at the dilemmas of life today and shows how they need not have arisen. Portraits of living people and historical figures are placed alongside each other as Zeldin discusses how men and women have lost and regained hope; how they have learnt to have interesting conversations; how some have acquired an immunity to loneliness; how new forms of love and desire have been invented; how respect has become more valued than power; how the art of escaping from one's troubles has developed; why even the privileged are often gloomy; and why parents and children are changing their minds about what they want from each other.
In stock