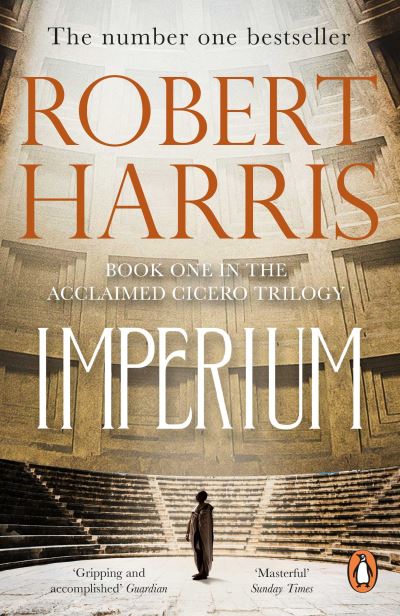 Imperium
£8.99
Ancient Rome teems with ambitious and ruthless men. None is more brilliant than Marcus Cicero. A rising young lawyer, backed by a shrewd wife, he decides to gamble everything on one of the most dramatic courtroom battles of all time. Win it, and he could win control of Rome itself. Lose it, and he is finished for ever.
'Masterful' Sunday Times
_________________
Ancient Rome. 70 B.C.
A city rippling with power – and with no shortage of men who would wield it…
When Tiro, the confidential secretary of a Roman senator, opens the door to a terrified stranger on a cold November morning, he sets in motion a chain of events which will eventually propel his master into one of the most famous courtroom dramas in history.
The stranger is a Sicilian, a victim of the island's corrupt Roman governor, Verres. The senator is Cicero, a brilliant young lawyer and spellbinding orator, determined to attain imperium – supreme power in the state.
Compellingly written in Tiro's voice, Imperium takes us into the violent, treacherous world of Roman politics, and the quest of one man – clever, compassionate, devious, vulnerable, and above all Roman – to reach the top.
_________________
A stunning novel of power and ambition from Robert Harris, the number one bestselling author of Fatherland, Enigma, Archangel and Pompeii.
In stock