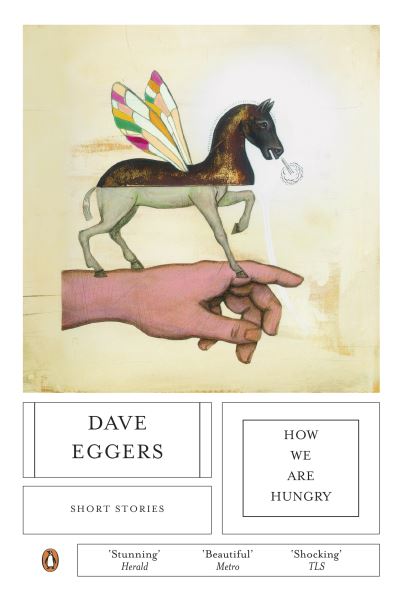 How We are Hungry
£8.99
'How We Are Hungry' collects the best of Dave Egger's recent short fiction, none published before in the UK. It is the perfect companion not only to his other books but to the short stories he has been writing weekly for the Guardian magazine.
How We Are Hungry is a collection of Dave Eggers's short stories that twist and inspire the imagination
Dave Eggers has championed the cause of the short story so magnificently that through his own McSweeney's magazine and through its many imitators the form is once again in the ascendant. Yet while celebrating the work of others, Eggers has also proved himself time and again one of the modern masters of the form.
This unmissable collection is Egger's first, and showcases his talents in a variety of stories that are short-short, short-long and every length in between; and in stories that are dark, funny, inspiring, daring and endlessly inventive (including the acclaimed 'Up the Mountain Coming Down Slowly'). In short, in stories that will make you appreciate that Dave Eggers and the short story were made for each other – and, in turn, for you.
'Possibly the most admired and emulated American author of his generation' Independent
'Brilliant, confident floods of language' Sunday Herald
'Intensely pleasurable, striking in its beauty…a triumph of both form and content' Guardian
In stock