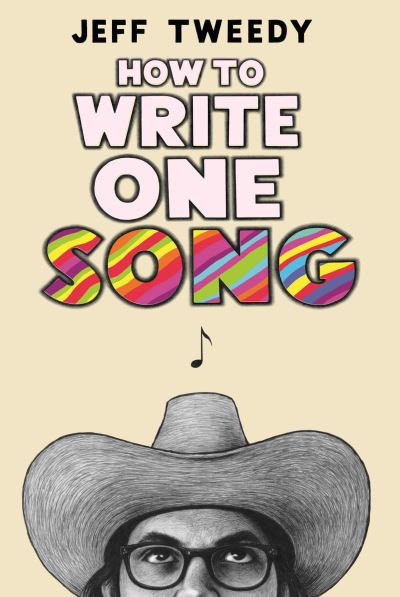 How to Write One Song
£12.99
There are few creative acts more mysterious and magical than writing a song. But what if the goal wasn't so mysterious and was actually achievable for anyone who wants to experience more creativity in their life? Why one song? Because the difference between one song and many songs isn't a charming semantic trick – it's an important distinction that can simplify a notoriously confusing art form. The idea of becoming a songwriter can seem daunting, but approached as a focused, self-contained event, the mystery and fear subsides, and songwriting becomes an exciting pursuit. And then there is the energising, nourishing creativity that can open up. 'How To Write One Song' brings readers into the intimate process of writing one song – lyrics, music, and putting it all together – and accesses the deep sense of wonder that remains at the heart of this curious, yet incredibly fulfilling, artistic act.
A ROUGH TRADE and PITCHORK BOOK OF THE YEAR
'A guide to rediscovering the joys of creating that we all felt as children.'
NEW YORK TIMES

One of the century's most feted singer-songwriters, Wilco's Jeff Tweedy, digs deep into his own creative process to share his unique perspective about song-writing and offers a warm, accessible guide to writing your first song, championing the importance of making creativity part of your everyday life and experiencing the hope, inspiration and joy that accompanies it.
'Fascinating.' ROUGH TRADE
'Eloquent.' INDEPENDENT
'Nourishing.' PITCHFORK
'A proselytiser for the act of songcraft.' FINANCIAL TIMES
'A smart, funny, relentlessly practical guide.' GQ
'Delightful.' ESQUIRE
'Incisigve.' VULTURE
'A book written by a musician that doesn't relay autobiographical details in some form of (even loose) chronology is unusual; they typically have their own story to tell and that's it, good or bad. Writing a book that goes some way to explaining the process behind their songwriting is something else altogether. Jeff Tweedy, in How to Write One Song, achieves this.'
IRISH TIMES
In stock