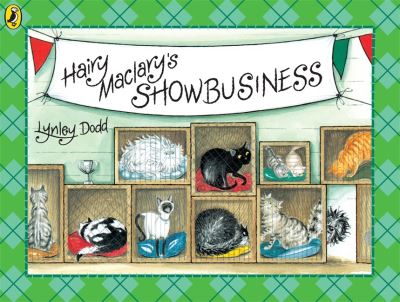 Hairy Maclary's Showbusiness
£5.99
Hairy Maclary is on the loose once again, this time causing chaos at the Cat Club's annual show, and getting his just deserts!
"In Riverside Hall on Cabbage Tree Row, the Cat Club were having their Annual Show . . ."
When Hairy Maclary bounces and pounces his way into the cat show, his flustering and blustering bring a very unexpected result . . . Another rollicking, rhyming adventure with Hairy Maclary (from Donaldson's Dairy) and friends!
In stock