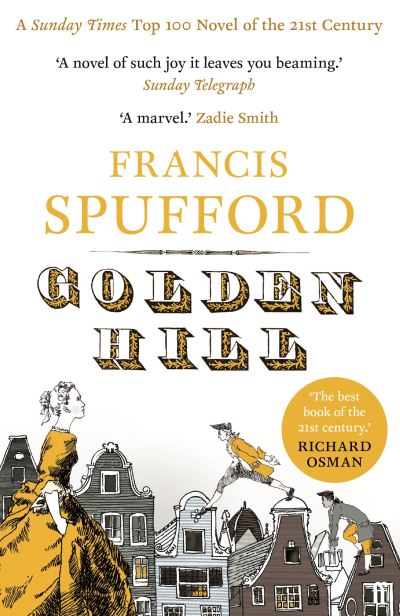 Golden Hill
£12.99
One rainy evening in November, a handsome young stranger fresh off the boat pitches up at a counting-house door in Golden Hill Street: this is Mr Smith, amiable, charming, yet strangely determined to keep suspicion simmering. For in his pocket, he has what seems to be an order for a thousand pounds, a huge amount, and he won't explain why, or where he comes from, or what he can be planning to do in the colonies that requires so much money. Should the New York merchants trust him? Should they risk their credit and refuse to pay? Should they befriend him, seduce him, arrest him- maybe even kill him?
***The author of the Booker Prize longlisted novel Light Perpetual***

Winner of the Costa First Novel Award 2016
Winner of the RSL Ondaatje Prize 2017
Winner of the Desmond Elliott Prize 2017
Shortlisted for the Walter Scott Prize for Historical Fiction 2017
Shortlisted for the Rathbones Folio Prize 2017
Shortlisted for the Authors' Club Best First Novel Award 2017
Shortlisted for the British Book Awards Debut Novel of the Year 2017
A SUNDAY TIMES TOP 100 NOVEL OF THE TWENTY-FIRST CENTURY
New York, a small town on the tip of Manhattan Island, 1746. One rainy evening, a charming and handsome young stranger fresh off the boat from England pitches up to a counting house on Golden Hill Street, with a suspicious yet compelling proposition — he has an order for a thousand pounds in his pocket that he wishes to cash. But can he be trusted? This is New York in its infancy, a place where a young man with a fast tongue can invent himself afresh, fall in love, and find a world of trouble . . .
In stock