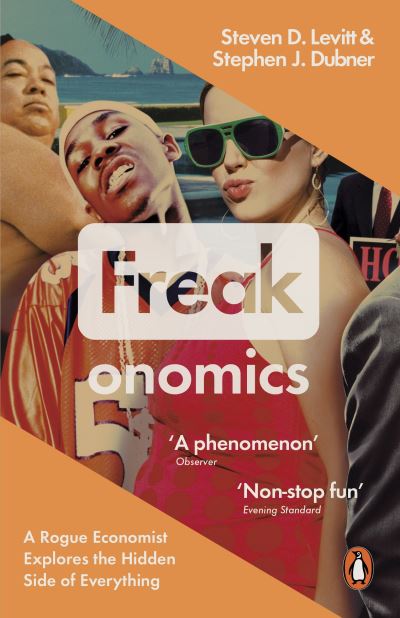 Freakonomics: A Rogue Economist Explores the Hidden Side of Everything
£9.99
Asking provocative and profound questions about human motivation and contemporary living and reaching some astonishing conclusions, 'Freakonomics' will make you see the familiar world through a completely original lens.
Assume nothing, question everything.
This is the message at the heart of Freakonomics, Levitt and Dubner's rule-breaking, iconoclastic book about crack dealers, cheating teachers and bizarre baby names that turned everyone's view of the world upside-down and became an international multi-million-copy-selling phenomenon.
'Prepare to be dazzled' Malcolm Gladwell
'A sensation … you'll be stimulated, provoked and entertained. Of how many books can that be said?' Sunday Telegraph
'Has you chuckling one minute and gasping in amazement the next' Wall Street Journal
'Dazzling … a delight' Economist
'Made me laugh out loud' Scotland on Sunday
In stock