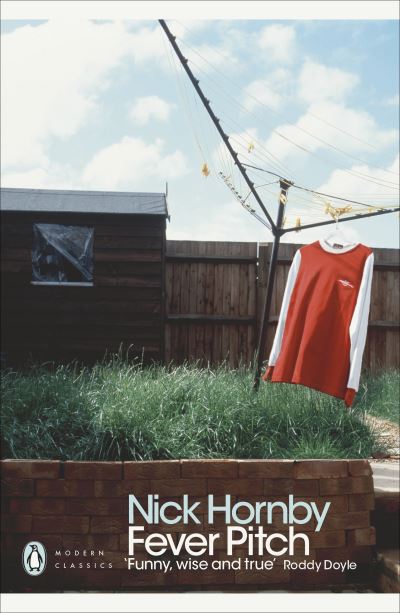 Fever Pitch
£9.99
This is Hornby's account of what being a football fan really means. An extraordinary combination of football, obsession and autobiography, 'Fever Pitch' has become a contemporary classic.
The Twentieth Anniversary Edition
*WINNER OF THE WILLIAM HILL SPORTS BOOK OF THE YEAR*

Fever Pitch is Nick Hornby's million-copy-selling, award-winnning football classic
'A spanking 7-0 away win of a football book. . . inventive, honest, funny, heroic, charming' Independent
For many people watching football is mere entertainment, to some it's more like a ritual; but to others, its highs and lows provide a narrative to life itself.
But, for Nick Hornby, his devotion to the game has provided one of few constants in a life where the meaningful things – like growing up, leaving home and forming relationships, both parental and romantic – have rarely been as simple or as uncomplicated as his love for Arsenal.
'Hornby has put his finger on truths that have been unspoken for generations' Irish Times
Brimming with wit and honesty, Fever Pitch, catches perfectly what it really means to be a football fan – and in doing so, what it means to be a man. It sits side by side with the very finest football classics of the last twenty five years, from The Damned United by David Peace to A Life Too Short by Ronald Reng, but it is ultimately a book that defies categorization and can be enjoyed by all.
'Funny, wise and true' Roddy Doyle
In stock