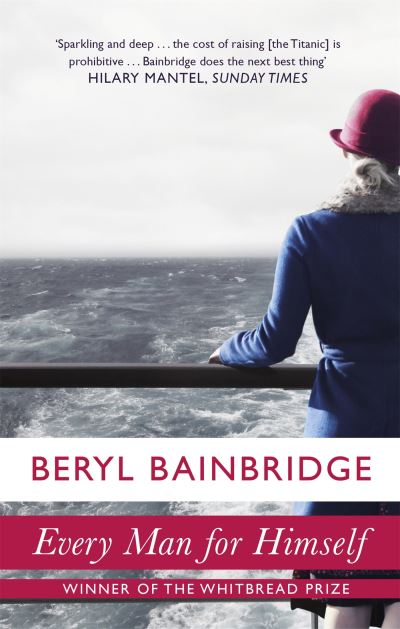 Every Man for Himself
£8.99
This book recaptures the four lost days of the Titanic's maiden voyage to New York. The story is told by Morgan, the nephew of the owner of the shipping line. Bainbridge's spare, laconic style of writing has never been used to better advantage.
WINNER OF THE WHITBREAD PRIZE FOR FICTION 1996
WINNER OF THE COMMONWEALTH WRITERS' PRIZE 1997
'A narrative both sparkling and deep . . . the cost of raising [the Titanic] is prohibitive; Bainbridge does the next best thing' Hilary Mantel

'Brilliant . . . do not miss this novel' Daily Telegraph

'A moving, microcosmic portrait of an era's bitter end' The Times
For the four fraught, mysterious days of her doomed maiden voyage in 1912, the Titanic sails towards New York, glittering with luxury, freighted with millionaires and hopefuls. In her labyrinthine passageways the last, secret hours of a small group of passengers are played out, their fate sealed in prose of startling, sublime beauty, as Beryl Bainbridge's haunting masterpiece moves inexorably to its known and terrible end.
In stock