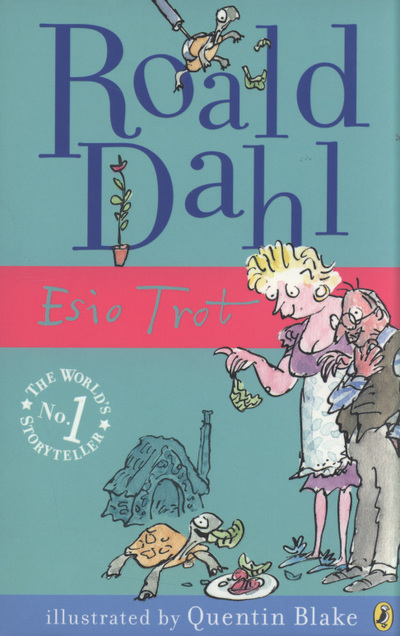 Esio Trot
£4.99
Mr Hoppy is in love with Mrs Silver. But she only has eyes for Alfie, her pet tortoise. How can Mr Hoppy ever compete with such a rival? He comes up with a plan to win his lady's love, but will he succeed? What's to become of Alfie?
This is the wonderful and warm-hearted Roald Dahl classic, Esio Trot.
Mr Hoppy really loves his neighbour Mrs Silver, and Mrs Silver really loves her tortoise, Alfie. One day Mrs Silver asks Mr Hoppy how to make Alfie grow, and suddenly Mr Hoppy knows the way to win her heart. With the help of a magical spell and some cabbage leaves, can Mr Hoppy be happy at last?
"A true genius . . . Roald Dahl is my hero" David Walliams
Roald Dahl, the best-loved of children's writers, was born in Wales of Norwegian parents. After school in England he went to work for Shell in Africa. He began to write after "a monumental bash on the head", sustained as an RAF pilot in World War II. Roald Dahl died in 1990.
Quentin Blake is one of the best-known and best-loved children's illustrators and it's impossible now to think of Roald Dahl's writings without imagining Quentin Blake's illustrations.
In stock