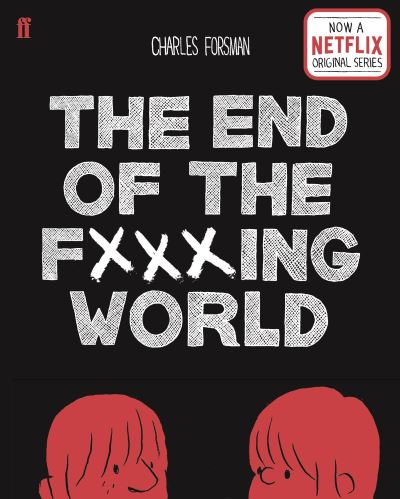 End Of The Fucking World
£12.99
James and Alyssa are two teenagers who live a seemingly typical teen existence as they face the fear of coming adulthood. Forsman tells their story through each character's perspective, jumping between points of view with each chapter. But quickly, this somewhat familiar experience takes a more nihilistic turn as James' character exhibits a rapidly forming sociopathy that threatens both of their futures.
*ORIGINAL SERIES NOW STREAMING ON NETFLIX*
At 16, I pretended to fall in love with Alyssa.
Meet James and Alyssa, two typical-seeming teenagers facing the fears of coming adulthood. As their story unfolds, the chapters alternating between each character's perspective, this somewhat familiar teenage experience takes a more nihilistic turn. With James becoming rapidly more sociopathic, and Alyssa willfully ignoring his violent fantasies, they are forced to take a road trip that owes as much to Badlands as The Catcher in the Rye — and threatens both their futures forever.
One of the most talked about graphic novels of recent years, The End of The Fucking World marks Charles Forsman's UK debut.
In stock