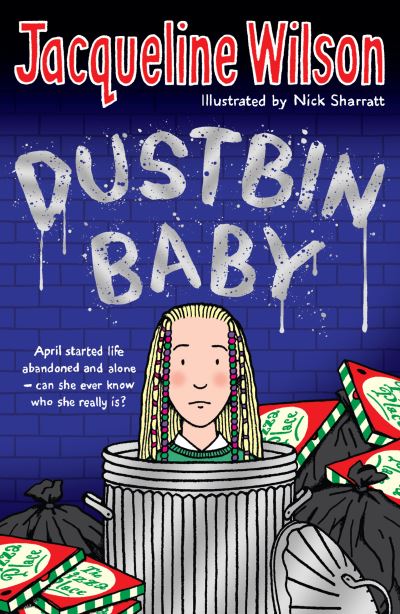 Dustbin Baby
£6.99
Discovered as a newborn baby in a dustbin, April's life has never been easy. After a row on the morning of her 14th birthday, April storms out determined to look back at her past and find out where she really comes from.
April knows she was abandoned in a rubbish bin as a newborn baby, fourteen years ago. Now she's happily settled with her foster mother, Marion – but there's a part of April that's desperate to know where she really came from, and who she really is. If only she could remember her real mother – or even find her . . .
An engrossing, engaging and highly moving novel from the acclaimed bestseller Jacqueline Wilson.
In stock