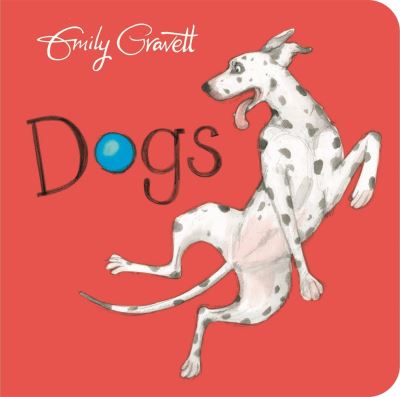 Dogs
£12.99
Big dogs, small dogs, stroppy dogs and soppy dogs!
Gorgeous canines of every shape, size and colour are bounding through the irresistible Dogs by Emily Gravett. Can you choose one dog to love best of all?
With playful pencil and watercolour illustrations to delight children and adults alike, everyone will long to bark along with the Chihuahua and tickle the Dalmatian's tummy. Emily Gravett has created a wonderfully satisfying book – with a twist in the tail.
A classic book in board book format with a smooth and protective hardback cover – perfect for little hands.
In stock