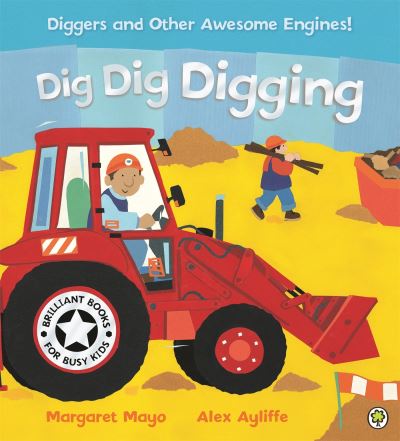 Dig Dig Digging
£5.99
With big, bold pictures and a bouncy rhythmic text, this book is jam-packed with road rollers, dump trucks, bulldozers and fire engines.
All the favourites are here in this bright, bold picture book for machine-mad little ones – from diggers and tractors, to cranes, bulldozers and more!
With fun, rhyming text and vibrant artwork, this is perfect for sharing and reading aloud. Children will love spotting all the details on each page and joining in with all the different sounds; as tractors 'squelch' through the mud and dumper trucks go 'crash!'.
Part of the best-selling Awesome Engines range.
In stock