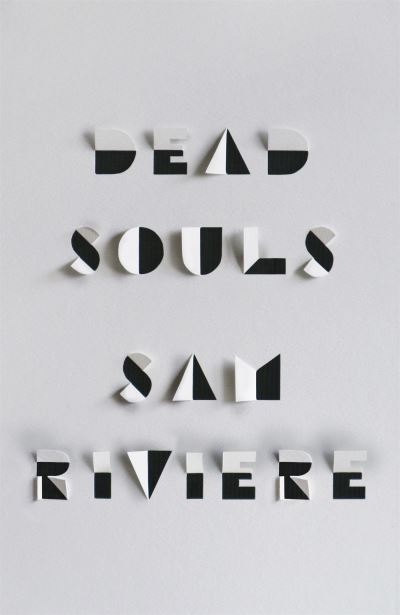 Dead Souls
£12.99
'Dead Souls' follows the course of a single big night – most of which is spent in the bar at the Travelodge just off Waterloo Bridge. There the unnamed narrator meets Solomon Wiese, a poet who has been ostracized by the community after failing to pass a technology-based authenticity test. Solomon Wiese's account of his rise and fall is a story that takes him the entire night and the remainder of the novel to tell.
'Mordant, torrential, incantatory, Bolano-esque, Perec-ian, and just so explosively written that I had to stop and shake the language-shrapnel from my hair and wipe it off my eyeglasses so I could keep reading' Jonathan Lethem
'Full of clever postmodern flourishes, self-referential winks and riotous set pieces. It's funny, smart and beautifully written' Alex Preston, The Guardian
'I absolutely adored Dead Souls. Reading it felt like overhearing the most exhilarating, funny, mean conversation imaginable–which is to say it made me extremely happy and I dreaded it ending' Megan Nolan, author of Acts of Desperation
'I first heard about Solomon Wiese on a bright, blustery day on the South Bank…'
Later that evening, at the bar of the Travelodge near Waterloo Bridge, our unnamed narrator will encounter that very same Solomon Wiese.
In a conversation that lasts until morning, he will hear Solomon Wiese's story of his spectacular fall from grace.
A story about a scandal that has shaken the literary world and an accusation of serial plagiarism.
A story about childhood encounters with nothingness and a friend's descent into psychosis; about conspiracies and poetry cults; about a love affair with a woman carrying a signpost and the death of an old poet.
A story about a retreat to the East Anglian countryside and plans for a triumphant return to the capital, through the theft of poems, illegal war profits and faked social media accounts – plans in which our unnamed narrator discovers he is obscurely implicated…
A story that will take the entire night – and the remainder of the novel – to tell.
'Reading Dead Souls feels like discovering the British Bolaño, and not just for the gleeful dismantling of the cultural ego: the restless, searching sensibility; the precise tuning-in to contradictory voices. I haven't been so excited by a debut novel in a long time' Luke Kennard, author of The Transition
'Elegant, ambitious, very serious and very funny' Katharine Kilalea, author of OK, Mr. Field
'Sublime, legendary, delightfully unhinged. A rare and brilliant pleasure' Nicolette Polek, author of Imaginary Museums
In stock