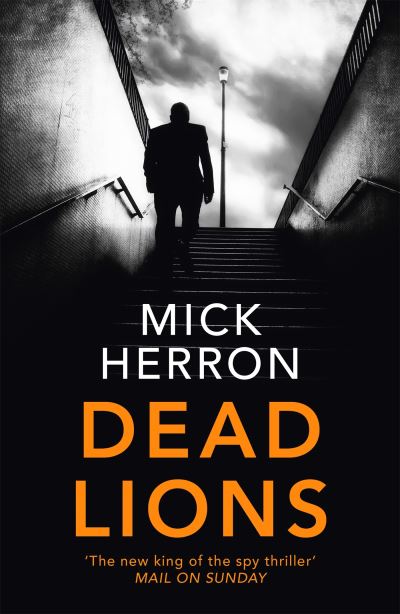 Dead Lions
£12.99
London's Slough House is where the washed-up MI5 spies go to while away what's left of their failed careers. The 'slow horses', as they're called, have all disgraced themselves. Some messed up an op badly and can't be trusted anymore. Others got in the way of an ambitious colleague and had the rug pulled from under their feet. Maybe they just got too dependent on the bottle. All have one thing in common: they all want to be back in the action and they'll do anything to get there, even if it means actually cooperating.
*Soon to be a TV series starring Oscar-award winning actor Gary Oldman as Jackson Lamb*
'The new king of the spy thriller' Mail on Sunday
'Razor-sharp prose, fully formed characters and an underlying pathos make this series the most exciting development in spy fiction since the Cold War' The Times
Winner of the 2013 CWA Gold Dagger Award
Dickie Bow is not an obvious target for assassination.
But once a spook, always a spook. And Dickie was a talented streetwalker back in the day, before he turned up dead on a bus. A shadow. Good at following people, bringing home their secrets.
Dickie was in Berlin with Jackson Lamb. Now Lamb's got his phone, and on it the last secret Dickie ever told, and reason to believe an old-time Moscow-style op is being run in the Service's back-yard.
In the Intelligence Service purgatory that is Slough House, Jackson Lamb's crew of back-office no-hopers is about to go live . . .
'As a master of wit, satire, insight… Herron is difficult to overpraise' Daily Telegraph
'Irresistible writing … ironclad storytelling and off-kilter humour' Financial Times
'Mick Herron's novels are a satirical chronicle of modern Britain . . . in their gleefully shocking way, his books reflect the trajectory of the nation' Economist
In stock