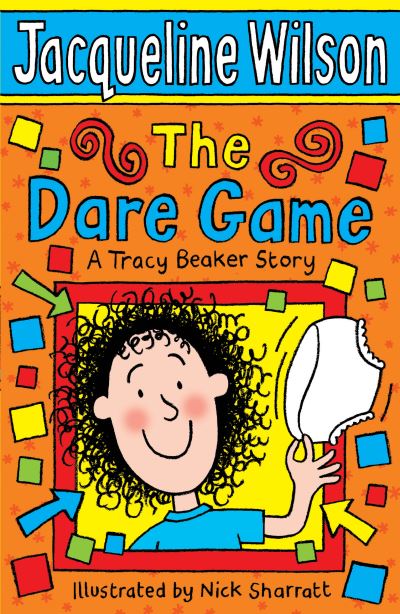 Dare Game
£5.99
Tracy Beaker thought she was going to live happily ever after with Cam as her foster-mum. But it hasn't turned out like that – Cam won't buy her designer clothes, so she bunks off school and goes to meet some boys in a secret place.
I'M TRACY BEAKER, THE GREAT INVENTOR OF EXTREMELY OUTRAGEOUS DARES – AND I DARE YOU TO READ A MORE BRILLIANT STORY THAN THIS!
I've bought a big fat purple notebook for writing down all my mega-manic ultra-scary stories in. But especially for my own story. Of how my foster-mum, Cam, has turned out to be a real meanie. No designer clothes, when I really need them. A pokey flat, and a horrible new school. No wonder I bunk off . . . Still, it will have to do until my real mum comes and gets me. And until then, no-one is going to be better at the Dare Game than Tracy Beaker!
In stock