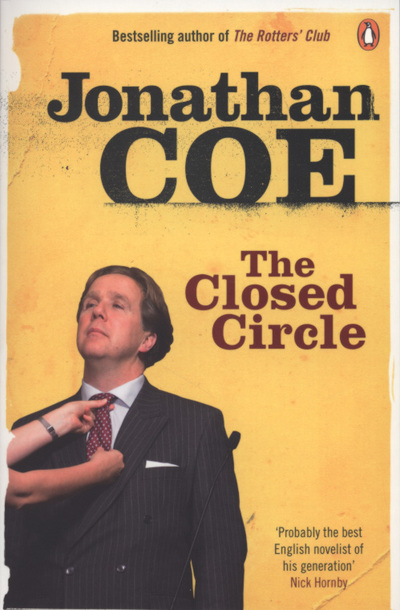 Closed Circle
£22.99
Set against the backdrop of the Millenium celebrations and Britain's increasingly compromised role in America's 'war against terrorism', 'The Closed Circle' lifts the lid on an era in which politics and presentation, ideology and the media have become virtually indistinguishable.
The Closed Circle is Jonathan Coe's hilarious sequel to The Rotters' Club
It's the end of the century and Benjamin Trotter and friends are all grown up. Life is a ceaseless whirl of jobs, marriages, kids – and self-inflicted angst. Despite the shiny optimism of Blair's Britain, youthful hopes and dreams feel betrayed. Is the Government (and by extension Benjamin's MP brother Paul) to blame? Or are the 'rotters' themselves – only passingly faithful to their dreams – really at fault?
The Closed Circle – sequel to The Rotters' Club – depicts a group of former school friends as older, wiser and disillusioned in Blair's Britain at the turn of the millennium. It proves that the present can never truly be disentangled from the past.
'Terrific. An incisive portrait of Britain at the turn of the century' Spectator
'Coe's finest achievement since What a Carve up!' Time Out
'Popular fiction at its best' Daily Mail
Jonathan Coe's novels are filled with biting political satire, moving and astute observations of life and hilarious set pieces that have made him one of the most popular writers of his generation. His other titles, The Accidental Woman, The Dwarves of Death, The Terrible Privacy of Maxwell Sim, The House of Sleep (winner of the 1998 Prix Médicis Étranger), A Touch of Love, What a Carve Up! (winner of the 1995 John Llewellyn Rhys Prize) and The Rain Before it Falls, are all available in Penguin paperback.
In stock